Infographic Transcript
---
How Brands and the NCAA® Capitalize on Sports Fans
When we think of March Madness®, our minds immediately go to buzzer-beating shots and unbelievable wins. But how did the NCAA® Division I Men's Basketball Tournament become such a strong marketing opportunity for businesses each spring?
Analyzing the NCAA® Brand Strategy
All March Madness® marketing flows from the NCAA®, which owns and controls practically every element of the event. Its control over the tournament and branding allows the NCAA® to oversee messaging and brand identity. (1) The NCAA® owns 72 trademarks, including: (2)
Tournament Rounds: First Four®, Elite Eight®, Final Four®, etc.
Selection Sunday® and The Big Dance® 
The basketball court designs (3)
Official merchandise
NCAA® Logo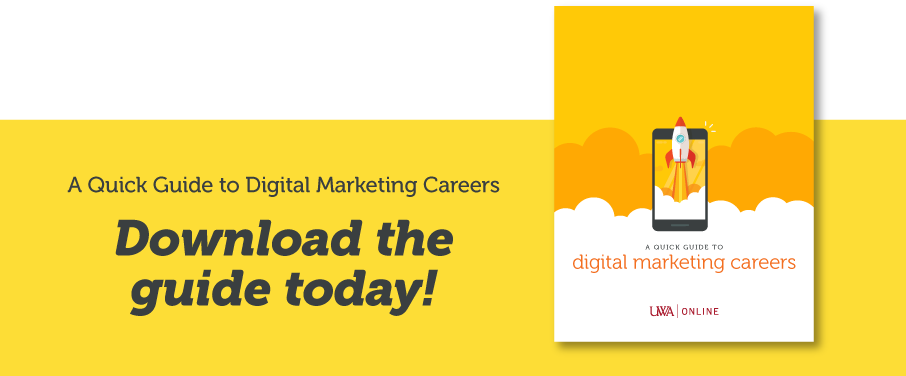 Reaching Sports Fans Across Devices
The NCAA® had its first TV deal in the 1960s. Since then, the organization's marketing strategy has expanded to air the tournament over multiple mediums. Now sports fans of all ages can interact on their desired platform.
Online streaming of 2018 NCAA® Tournament games increased 28 percent over the past two years. (4)
Fans can tune into live radio broadcasts nationwide through Westwood One® affiliates and online through smartphone apps.
Fans made 69.7 million impressions with official NCAA® tournament social media content in 2018. (4)
How Many People Watched the Games in 2018?
The 2018 tournament averaged almost 10 million U.S.-based viewers for all 67 televised games.
More than 97 million people watched from start to finish.
Sports fans in 180 countries tuned in across the entire tournament.
Just over 67,800 people attended the championship game.
How Brands Capitalize on the Marketing Madness
Businesses ramp up their marketing campaigns to take advantage of the spike in viewership and engagement driven by the tournament's popularity.
Did you know? The cost of a 30-second commercial in the 2017 NCAA® Tournament final averaged between $1.4-1.7 million. (5)
Total ad revenue for 2018 March Madness® amounted to more than $1 billion. (5)
Wendy's created an interactive bracket for sports fans that presented just two options — #TeamFresh or #TeamFrozen — a nod to the company's "Fresh, Never Frozen" tagline.
Capital One increased social media engagement by 2,573%.
Lexus sponsored the Yahoo! Bracket challenge and re-launched their Lexus "0-60 Bracket Challenge," which asked viewers to guess the games that would reach 60 points the fastest.
Pizza Hut unveiled branded high-top sneakers that allow users to order pizza delivery to their home by simply pressing a button in the shoe.
NCAA® Marketing Success
Thanks to its marketing and brand strategy, the NCAA® and its Division I Men's Basketball Tournament enjoy booming popularity. That success certainly translates in profits. The NCAA® reported a revenue of $1.1 billion for the 2017 fiscal year. It's the first time the organization cleared $1 billion in annual revenue. Two sources dominated the revenue stream:
Tournament television rights earned $821.4 million
Ticket sales brought in nearly $130 million
TV rights will go up 30%. In 2016, the NCAA® extended its TV deal with CBS and Turner by 8 years and $8.8 billion — $1.1 billion per year — which will run through 2032. The previous deal was for $10.8 billion over 14 years. This coming year the NCAA® is celebrating the tournament's 80th anniversary and remains one of the most watched sporting events in the U.S.
You can up your marketing game and advance your career with our online bachelor's in integrated marketing communications, Master of Arts In Integrated Marketing Communication or online MBA with marketing emphasis.
  Sources:
stats.com
ncaa.org
twitter.com/MarchMadness
ncaa.com
broadcastingcable.com
blog.sprinklr.com
forbes.com
si.com
sbnation.com
nasdaq.com