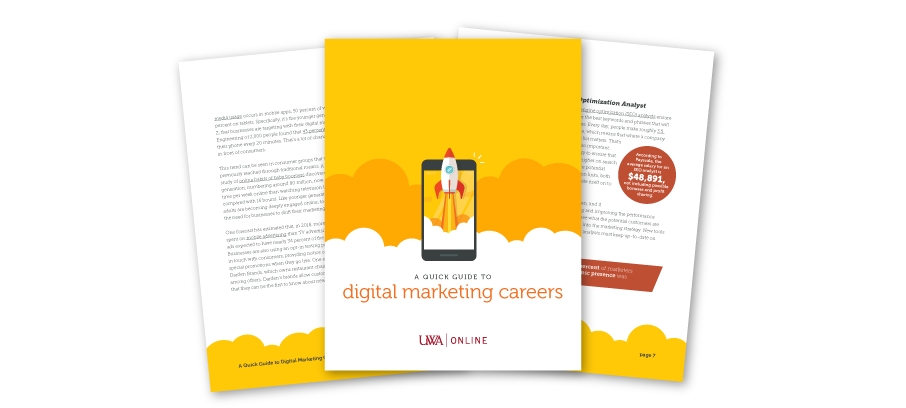 Interested in a Career in Digital Marketing?
Take the first step to achieving your professional goals with a flexible, online degree from the University of West Alabama. You'll receive a rich foundation in marketing and the modern-day skills to succeed in the digital age.
U.S.-based companies are projected to spend almost $120 billion per year on digital marketing by 2021. With so much capital being spent in the online space, companies need knowledgeable professionals to help connect with consumers
If you're ready to take the next step, download our free guide on digital marketing to begin your journey.