Online Master's Degree Program
MS Sport Management
Lead in Sport Management.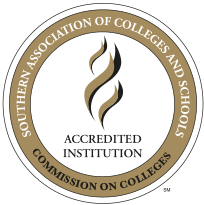 Program Detail
Next Start Date
January 8
Est. Program Length
1 year
Degree Overview
Become a leader in the business of sports with a master's degree in sport management from the University of West Alabama Online. In as little as one year, graduate with expertise in analytics, human resource management and administration and advance as a preferred employee in the sport management field.
Advancing in sport management isn't just about the athletic experience – this evolving field is in need of business experts with the foundational knowledge of event management, fundraising, marketing and data analysis. That's why UWA's emphasis on preparing graduates with skills in business, communication, sales and marketing sets this graduate program apart. With support from faculty members who possess a wide range of business and administration expertise, gain the knowledge necessary to become a business leader in sport management.
Program Outcomes
After completing the online Master of Science in Sport Management program, graduates will be able to:
Show competency concerning general business principles related to sport management.
Demonstrate competency with regard to using technology in presentations and special projects for overall computer and online familiarity.
Articulate competent opinions and communicate these opinions related to current events and social topics involving sport management.
Demonstrate competency when analyzing statistics for individual sport performance and athletic team trends.
Appreciate and apply a community approach to coursework, class projects and the completion of a thesis project.
Demonstrate competency with multiple computer software programs to analyze statistics for research projects and player performance.
Demonstrate competency in market analysis, market research and the preparation of promotional strategies.
Who is this degree for?
Individuals with a passion for sport business, marketing and communication.
Individuals who are interested in building skills in human resource management, analytics and sports administration through an accredited graduate program.
Professionals desiring to advance in the field of sport management through careers like athletic director, head coach and sport events planner.
Program Detail
Next Start Date
January 8
Est. Program Length
1 year
Submit your information to be contacted by phone/email.
Course Details
Total Required: 30 Hours
Admissions
To be admitted to the master's in sport management, the applicant must meet all requirements for admission to the School of Graduate Studies.
Your experience at the University of West Alabama is designed to be as straightforward and convenient as possible. From the moment you apply, you'll receive step-by-step guidance from an enrollment counselor. And once you're in your program, you'll have a personal success coach who can answer your questions and help with anything you need.
Simply follow these steps to get started.
Tuition
Graduate tuition is $429 per credit hour. There is a $60 technology fee each semester.
The University of West Alabama is dedicated to keeping education costs affordable and providing students with a full range of grants, scholarships and loans. Approximately 80% of UWA students receive some type of financial aid to support their studies. To apply for financial aid, complete the Free Application for Federal Student Aid (FAFSA). The school code for UWA is 001024.
Transfer
UWA may accept up to 6 hours at the graduate level for matching courses and curriculums in the master's in sport management program.
What are you waiting for?