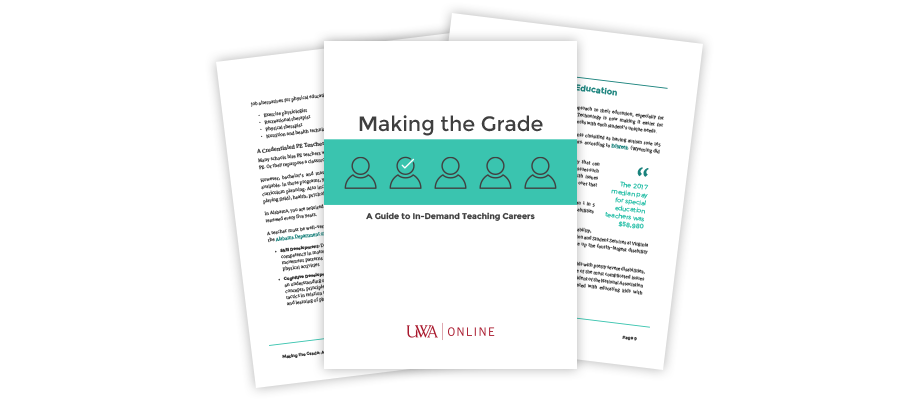 Interested in Becoming a Teacher?
Earning an education degree is one of the first steps in your path to working in the classroom. With a degree from the University of West Alabama's fully online program, you'll receive the educational foundation you need for reaching your goal of becoming a teacher.
Some teaching careers are projected to experience faster-than-average growth by 2026 —more than double the national average. As thousands of teachers reach retirement age annually, new teachers are always in demand, especially for certain specialties.
Are you ready to take a closer look at these roles? With our free guide to teaching careers, you can prepare yourself for the next step in your journey.