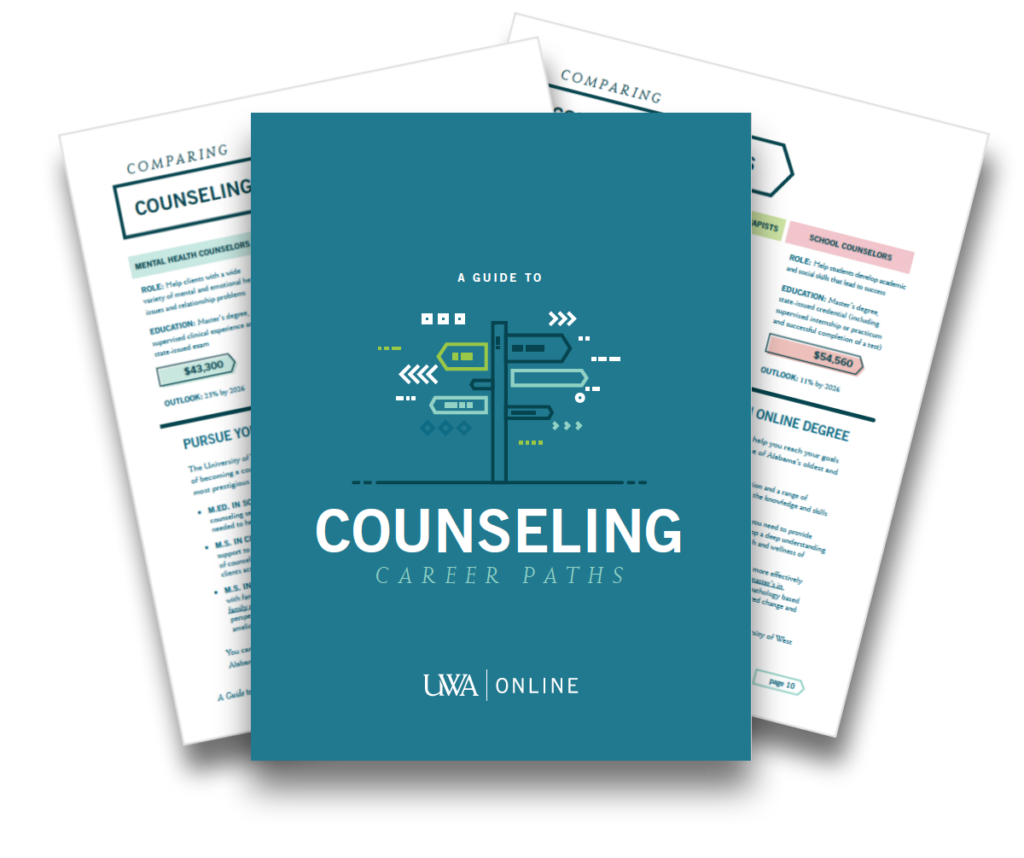 Interested in Becoming a Counselor?
Earning a counseling degree is a necessary step in pursuing one of the in-demand fields. With a master's degree, you'll receive the educational foundation you need for reaching your goal of becoming a counselor.
Counselors are integral in helping people overcome obstacles and challenges they are facing. By using strategies geared towards clients' environments and needs, mental health counselors, family counselors and school counselors can help clients identify goals and potential solutions to problems. These careers are projected to experience faster-than-average growth by 2026 — some more than triple the national average.
Are you ready to take a deeper look at these roles? With our free guide to counseling careers, you can prepare yourself for the next step in your journey.