Online Bachelor's Degree Program
BS Computer Engineering Technology
Build Essential, Career-Focused Skills for the Growing Field of Computer Engineering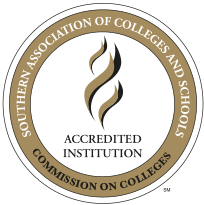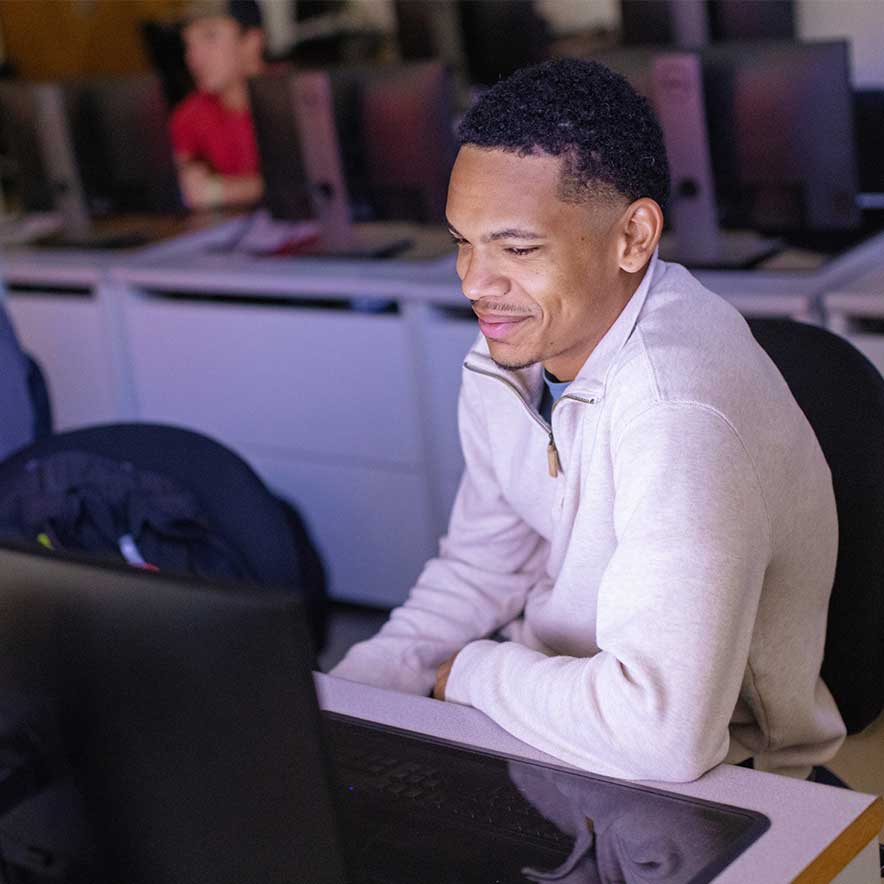 Program Detail
Next Start Date
October 16
Est. Program Length
4 years
Degree Overview
Make a name for yourself as a leader with highly marketable skills with the Bachelor of Science in Computer Engineering Technology (CET) degree from the University of West Alabama Online. The program is the only one of its kind in Alabama and offers an optional concentration in Electrical Engineering Technology (EET), along with personalized instruction from Ph.D. faculty and industry leaders with real-world computer engineering technology experience to ensure you graduate prepared for the career you want.
As you complete your bachelor's degree, you'll explore cybersecurity, network administration, operating systems, risk management, hacking prevention techniques and more. Eleven (11) of the program's courses align with the industry certifications and prepare you for additional certifications after graduation, including CompTIA Cloud, Cyber Defense Analyst, Ethical Hacking, Linux, Microsoft Office, Network, and Security. The program curriculum also includes a combination of computer, technology, engineering theory, and hands-on approach in labs with state-of-the-art equipment. In addition to the 45 hours of CET courses, you will build skills in EET including Allen-Bradley and Siemens programmable control systems and gain 45 hours of hands-on training.
Choose one of the most affordable universities in Alabama and graduate with the expertise required for career success as a cybersecurity analyst, network security or network infrastructure engineer, server manager, information systems director and more.
Who is this degree for?
Individuals who worked in the field and want to earn college credit for their technical experience.
Those seeking to enter the field of cybersecurity and networking with extensive hands-on approaches built for today's skills along with computer engineering knowledge.
Individuals working full-time who need online courses to fit their schedules to continue their education, and to achieve a highly marketable skills-focused degree.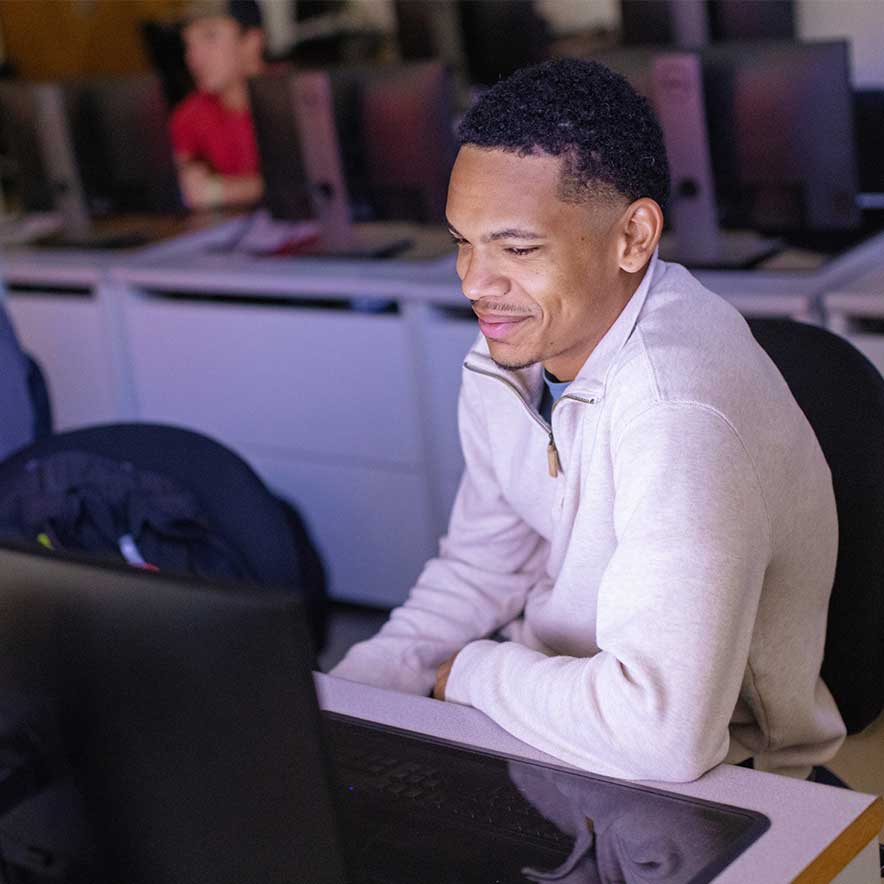 Program Detail
Next Start Date
October 16
Est. Program Length
4 years
Submit your information to be contacted by phone/email.
Course Details
General Education Basic Requirements 45
Technical 32-42 (community college, military, trade school, work experience)
Professional 24-27 (upper division business courses)
Internship 3-6 (Documented full-time employment in technical field)
Electives 0-11
Total Hours: 120-125
Take 6 hours of approved electives from the following programs:
Computer Engineering Technology
Engineering Technology
Management
Admissions
Your experience at the University of West Alabama is designed to be as straightforward and convenient as possible. From the moment you apply, you'll receive step-by-step guidance from an enrollment counselor. And once you're in your program, you'll have a personal success coach who can answer your questions and help with anything you need.
Simply follow these steps to get started.
Complete an online application.
Submit official transcript of high school grades or GED scores.
Submit official college and institution transcripts (if applicable). – Download Form
Tuition
Undergraduate tuition is $325 per credit hour. There is a $60 technology fee each semester.
The University of West Alabama is dedicated to keeping education costs affordable and providing students with a full range of grants, scholarships and loans. Approximately 80 percent of UWA students receive financial aid to support their studies. To apply for financial aid, complete the Free Application for Federal Student Aid (FAFSA). The school code for UWA is 001024.
Transfer
We have a generous transfer policy at every degree level. Undergraduates transferring from a two-year college are eligible to transfer up to 60 credit hours and up to 90 credit hours from a four-year college with matching courses and curriculums.
To receive credit for the online computer engineering technology degree for your vocational or technical experience, it must be accepted as transfer credit. Up to 60 credits may be accepted from an associate degree and up to 90 credits may be accepted from a four-year college.
Internship credit is awarded based on full-time work experience in the technical field. Employer must submit a statement on official letterhead that indicates the duration of full-time employment and brief job description (3 credit hours for 1 year, 6 credit hours for 2 years; DD214 for military internship credit).
What are you waiting for?