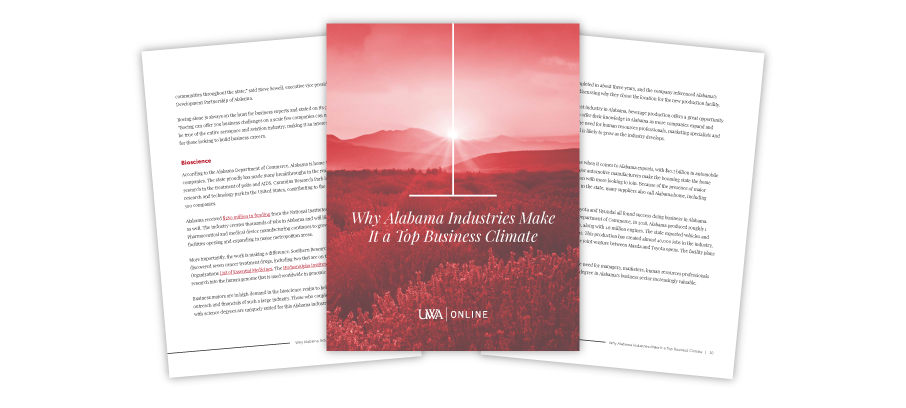 Discover the Top Industries in Alabama
Alabama is ranked as the top business climate in the nation. Why? Alabama's booming and diverse industries make it a great place to start a company or expand a business.
As the fastest growing economy in the country, Alabama is a great place to build a business or look for interesting and challenging work. Industries in Alabama are as diverse as the people and landscape that make the state great, and they've continued to adapt to new models of business and trade over the years.
Interested in learning more about industries in Alabama? Wondering if Alabama is the right place for you to advance your business career?
With our free guide, you can learn all about Alabama industries and what business expertise you need to make an impact in the state.